Military Project Management
Training and Certifications
Proud Verified Partner of the Air Force COOL (Credentialing Opportunities On-Line) and Army Credentialing Assistance (CA) programs.
How Military Credentialing works
The Air Force COOL (Credentialing Opportunities On-Line) and Army Credentialing Assistance (CA) Programs serve as invaluable resources for service members looking to bolster their career prospects through the acquisition of industry-recognized certifications and credentials. Moreover, these programs have been thoughtfully designed to provide unwavering support to military personnel as they strive to achieve their educational and professional aspirations. This support can prove especially advantageous for individuals who are keen on pursuing Project Management certification, a goal that can be realized through the comprehensive courses offered by Peak Business Management. In essence, the synergy between military credentialing programs and specialized training opportunities at Peak Business Management paves a clear path toward professional advancement.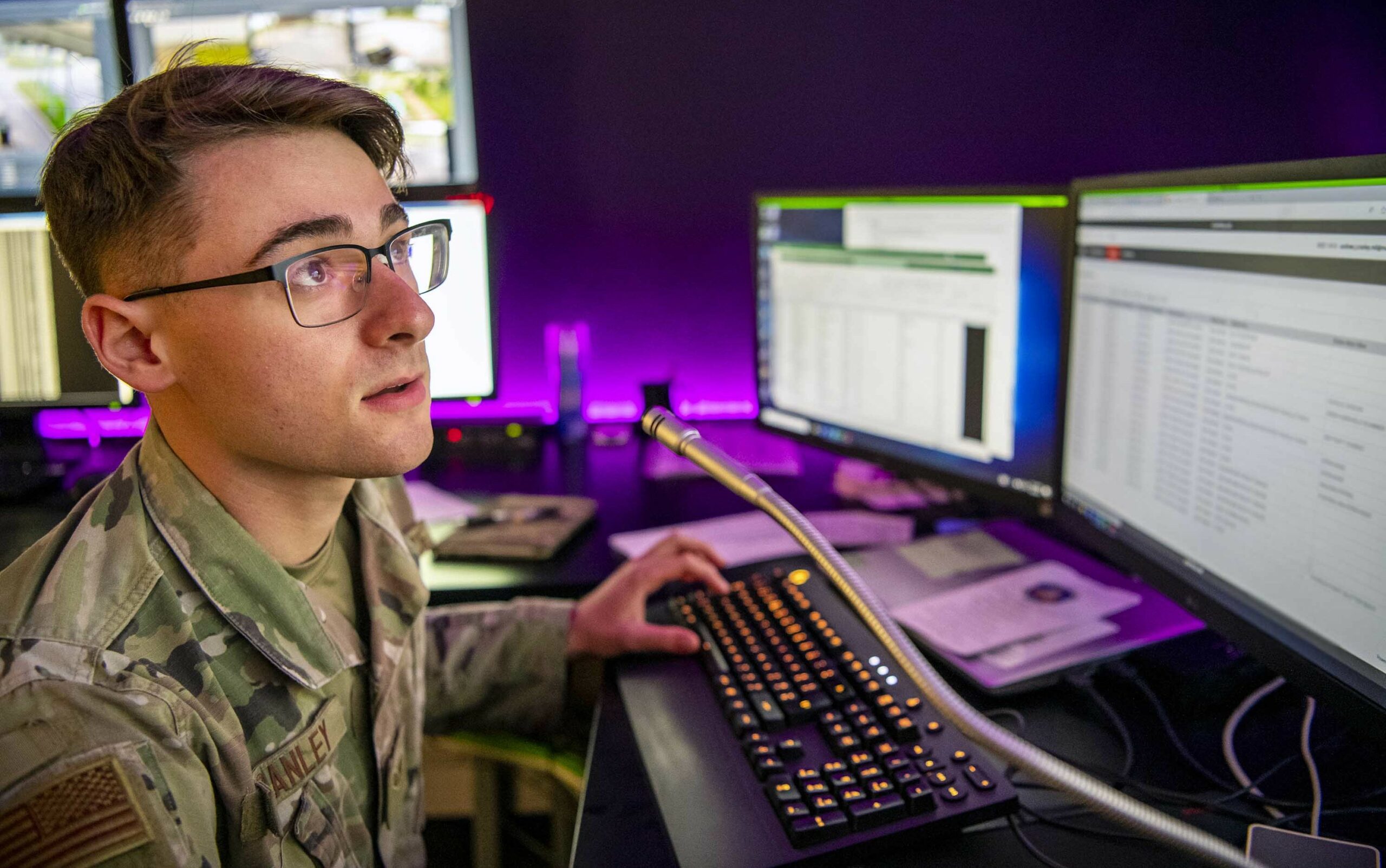 The Air Force Credentialing Opportunities On-Line (COOL) program is a comprehensive initiative that helps service members gain civilian credentials in their respective career fields. This program assists service members in funding and preparing for industry certifications, including Project Management Professional PMP and PMI-ACP certifications.
Army CA Credentialing Assistance
 The Army Credentialing Assistance (CA) Program offers financial support for courses and exams that lead to civilian credentials widely recognized within your chosen occupational field. Furthermore, this program will empower you to augment your skills, whether in your current Military Occupational Specialty (MOS) or in a profession you plan to pursue post-military service.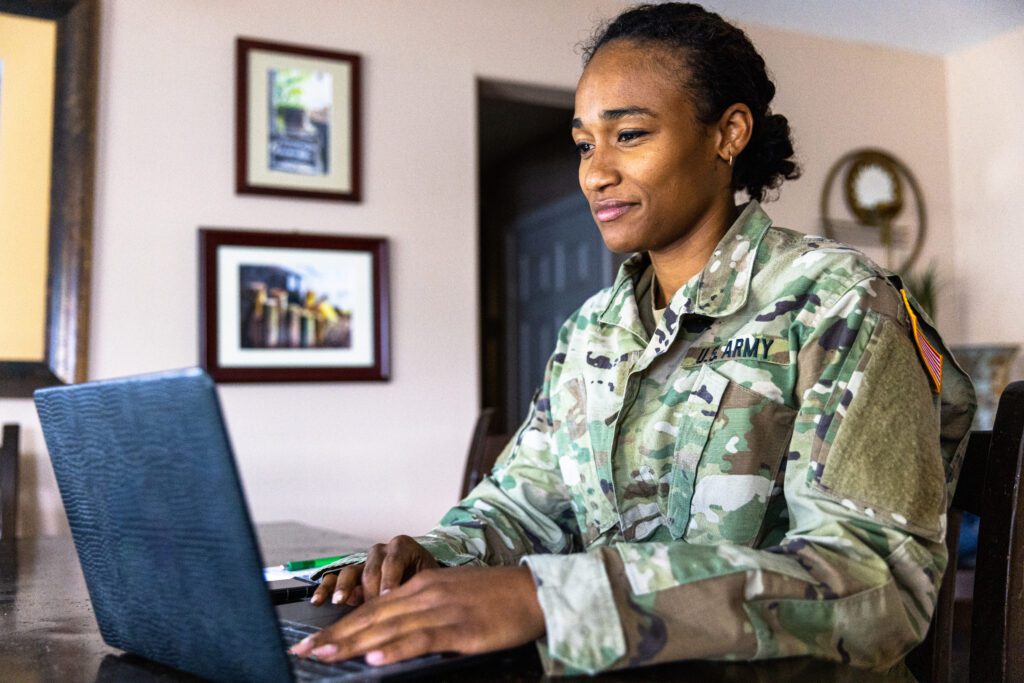 Take Charge of Your Career Future
A PMI certification demonstrates to employers that you have the practical project management knowledge, tools, and expertise to meet increasingly complex project demands. That, combined with an impressive military status will put you ahead of the game in regards to career advancement. PMI certifications are designed for all experience levels. What is the next step to enhance and accelerate your project management career? If certification is one of your goals, be sure to ace your exam with one of our exam prep courses! We provide military exam preparation for PMP and PMI-ACP certificates.
The median salary for PMP holders globally is 16% higher (and 32% higher in the US) than those without certification, according to Earning Power Project Management.
Apply your military earned project experience to a civilian career. Learn how to describe your work using project management vocabulary.
By 2030, employers will need 25 million more individuals working in project management-related roles.
Military PMI Certification Exam Prep Courses
PMP® Exam Prep
Instructor-led Live Virtual Training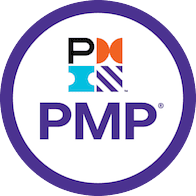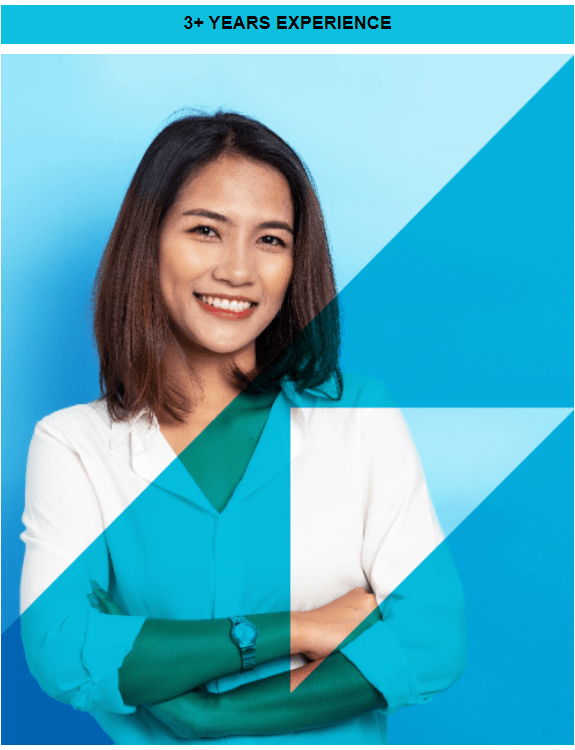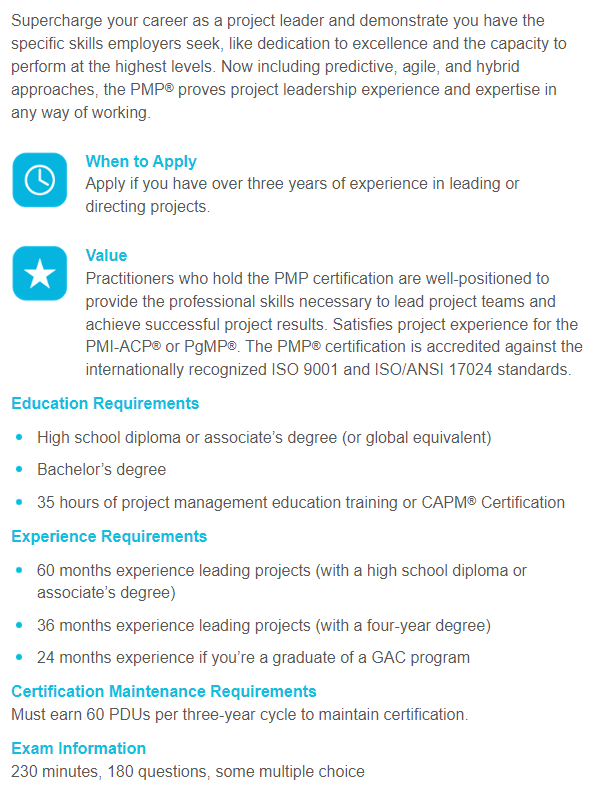 (PMI-ACP)® Exam Prep Instructor-led or Self-Paced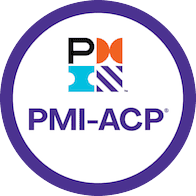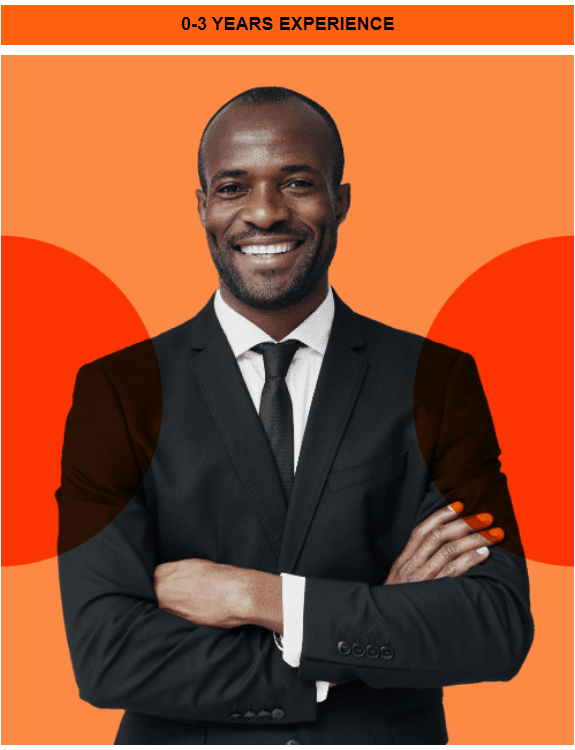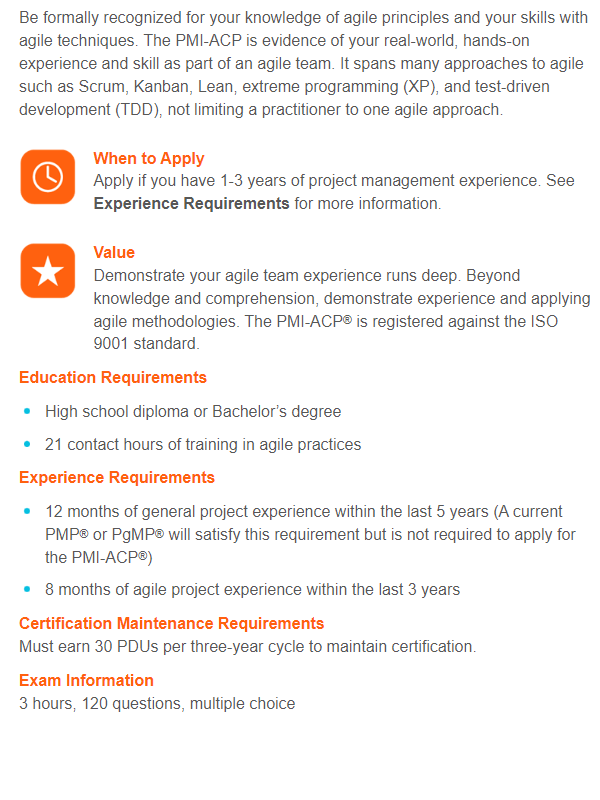 Apply for Air Force COOL or Army Credentialing Assistance
The Air Force COOL (Credentialing Opportunities On-Line) program eligibility requirements may include:
Active Duty or Reserve Status: Applicants must be currently serving in the United States Air Force on active duty or in a reserve component.
Military Occupational Specialty (MOS) or AFSC: Eligibility may depend on your specific MOS or AFSC. Some credentials are tied to certain career fields, so you must be in an eligible AFSC to pursue those credentials.
Rank and Time in Service: Some credentials may have rank and time in service requirements. For example, you may need to have a certain rank or be in a specific pay grade to be eligible for certain credentials.
Security Clearance: Certain credentials may require a specific level of security clearance, so eligibility may depend on your clearance status.
Citizenship and Residency: Some credentials may have citizenship or residency requirements. You may need to be a U.S. citizen or meet certain residency criteria to be eligible.
Training and Experience: Eligibility may also depend on your completion of required training and experience in your MOS or AFSC. You may need to have a certain level of experience or training in the field related to the credential.
Funding Availability: Availability of funding for credentialing may vary, and you may need to meet specific criteria to receive financial support for pursuing a credential.
Commander's Approval: In some cases, you may need approval from your commanding officer or supervisor to pursue a particular credential.
Program-Specific Requirements: Each credential may have its own specific eligibility criteria, so it's essential to review the requirements for the specific credential you are interested in pursuing.
The Army Credentialing Assistance program (CA) is designed to help soldiers advance their civilian careers by providing financial assistance for credentialing and licensing. To be eligible for CA, soldiers must meet certain requirements, including:
Active Duty, National Guard, and Army Reserve soldiers are eligible to apply.
Soldiers must have a minimum of six months of service remaining in their current enlistment contract at the time of application.
Soldiers must be in good standing with their units and meet the Army's standards for physical fitness and medical readiness.
CA can be used for credentials that are on the Army's Credentialing Opportunities On-Line (COOL) list.
Soldiers must have a high school diploma or equivalent.
Soldiers must have a qualifying score on the Armed Services Vocational Aptitude Battery (ASVAB).
Eligible credentials must be directly related to the soldier's military occupational specialty (MOS) or planned civilian career.
Soldiers must develop an individual education and training plan (IETP) that outlines their career goals and how the chosen credential will help achieve them.
Soldiers must complete CA training and education counseling with an Army education counselor.
CA requests must be submitted and approved through GoArmyEd, the Army's online education portal.
Fill out the information below and a member of our team will reach out with next steps.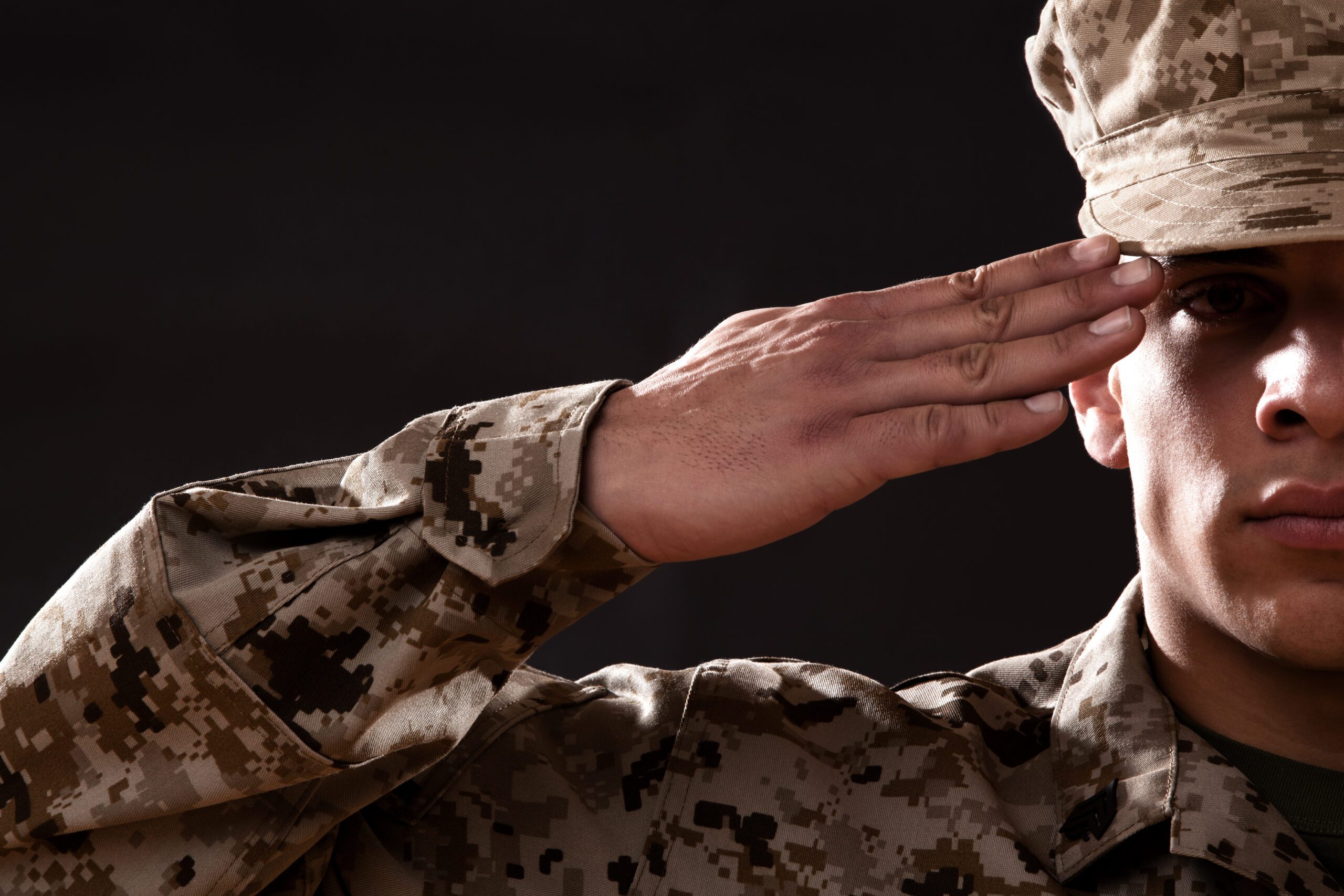 Thank you for your service. All active duty, veterans, retirees, and military spouses are eligible for discounts on all of our classes. Please reach out to us using the contact form on this page. We will provide you a discount code or customized invoice with the discount applied.
If you are active duty and not eligible for the programs listed above, we can accept a Government Purchase Card (GPC) as a form of payment.
If you require an invoice please let us know by emailing us at support@peakbusiness.org. We will create one for you.
The appearance of U.S. Department of Defense (DoD) visual information does not imply or constitute DoD endorsement.

Personalized support along every step of your PMP® journey!
The Peak training team provides tailored service and support to assist you with your PMP application, an additional exam simulator with 1,000+ questions, and an exam readiness assessment. With this level of support our students regularly score Above Target on their exams! The Peak trainer team measures our own success by the success of our students.
Here's what Participants are Saying...
I was very well prepared to tackle this test. Thank you for your excellent instruction.
I couldn't have passed it without you!
The trainer was engaging, personable, and captured my attention within seconds.
The class was relevant and helpful!​
My experience through Peak exceeded my expectations for my learning style. The smaller groups and discussions made it better for me to learn the materials. The combination of the videos and class was a great way to reinforce the materials. The simulator was a great method of getting the timing down for the exam.
I highly recommend Peak Business Management's PMP online training courses as a surefire way to prepare for and pass the PMP exam. The materials were thorough, well organized, and presented in a way that made the PMI way of thinking easily digestible. Additionally, the instruction was top notch and Peak provided exceptional support during my preparation journey; I recommend Peak to anyone planning to take the PMP!
I just passed the PMP exam today! Thank you so very much for your support, guidance, and advice! Your PMP boot camp was excellent and I felt well-prepared for the exam by following your guidance.
This was by far the best virtual learning experience I've had, and a top 10 lifetime overall training. The depth (and volume) of knowledge delivered and the professionalism was top notch.