Looking for some PDUs to renew your PMP credential?
Curious about the agile content added to the PMP exam since you took yours?
Like to try a gamified, visual-learning experience?
In partnership with Peak Business, this 35-module micro-learning suite provides comprehensive coverage of the new PMP® Exam Content Outline (ECO) and an excellent overview of today's current project management topics for those looking for a refresher.
Self-Directed Learning
Chart your own adventure through topics and let the platform track your progress via self-assessment quizzes and achievement badges. Starting from a one-page, birdseye overview of the whole curriculum, select topics, master domains and see your progress via our custom Achievements Grid.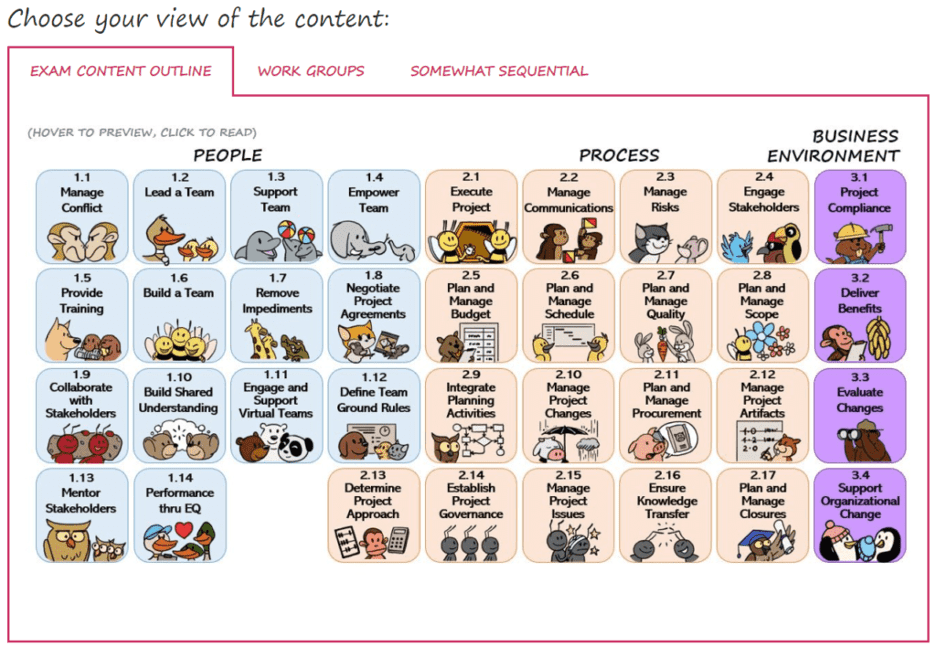 Track Your Progress
Using graphical summaries, cartoons, and humor, we make ideas "stickier" in our minds. Badges, points, ranks and optional leaderboards help provide the motivation and nudges needed to keep you engaged. Work smarter, not harder. Engage the visual, right-side of your brain as well as the list-making, left-side to cut your study time in half and have fun in the process.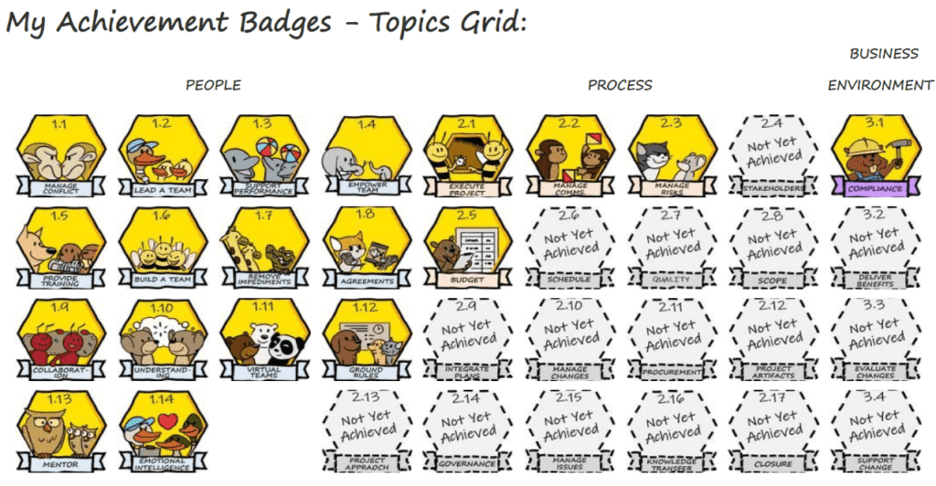 Textbook vs Visual Learning
By using images we build spatial context and connections between topics. Then, to help us retain it, we can trick our brains into marking it as new, unusual, and needing to be stored away by associating it with the unfamiliar. We still fill in the details with explanations, but the whole concept is sticker in our memory.

For information about this PDU bundle product visit Peak Business. For details about visual learning for project management see the main PMillustrated site.