PMP Exam Changes Coming January 2021
The Project Management Professional (PMP) exam is changing in January 2021. We have reviewed the new PMP Exam Content Outline and summarized the key information in this article.
The Project Management Institute (PMI) is committed to offering a certification that truly reflects the role of the project manager, and that role has been rapidly changing. We are experiencing an accelerated rate of changes in technology which forces us to treat project goals like moving targets. We are also learning new approaches and using new tools. PMI recognizes that as our profession is evolving, so too must the exam, and they have taken steps to ensure it remains valid and relevant.
Changes to the new PMP Exam will be more dramatic than we have seen in previous updates. Here are 3 quick facts.
PMI used an outside consultant to evaluate the exam. The consultants were not bound to the PMBOK Guide as a reference for exam content. Rather, PMI asked them to identify the actual tasks that project managers perform as they lead projects.
Based on findings from the study, the new exam will include 50% content from predictive project management approaches and 50% from agile or hybrid approaches.
This exam is principles-based, as opposed to the previous process-based exam. This project management approach is less prescriptive and based more on value delivery.
What content changes can we expect?
There will be three exam domains, or high-level knowledge areas that are essential to the practice of project management. The domains are People, Process, and Business Environment.
The percentage of exam questions allotted to these domains will be 42%, 50%, and 8% respectively.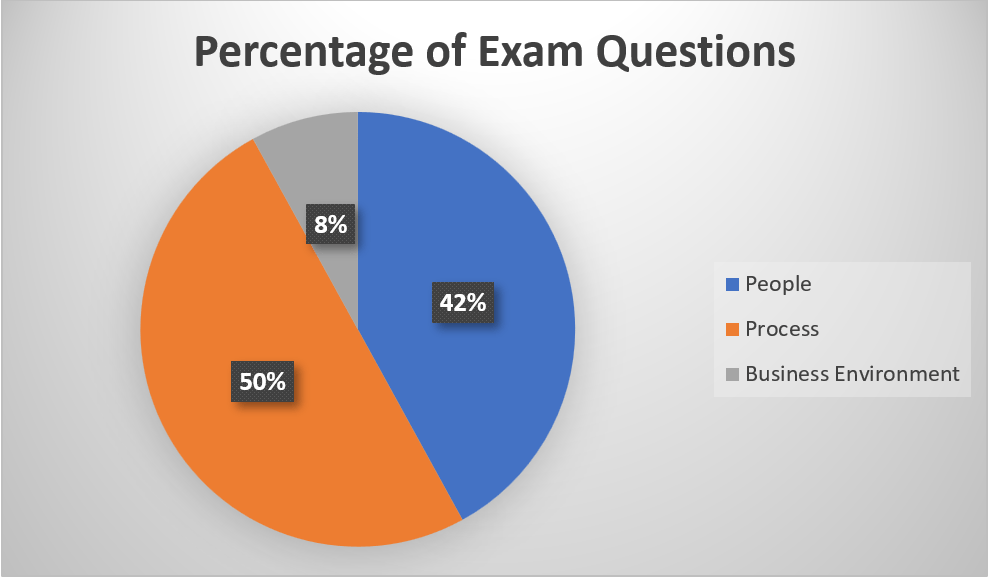 Each domain contains tasks, or responsibilities that are common for today's project managers.
Each task contains one or more enablers that serve as examples of the actions that a project manager would take in order to accomplish the task.
Example: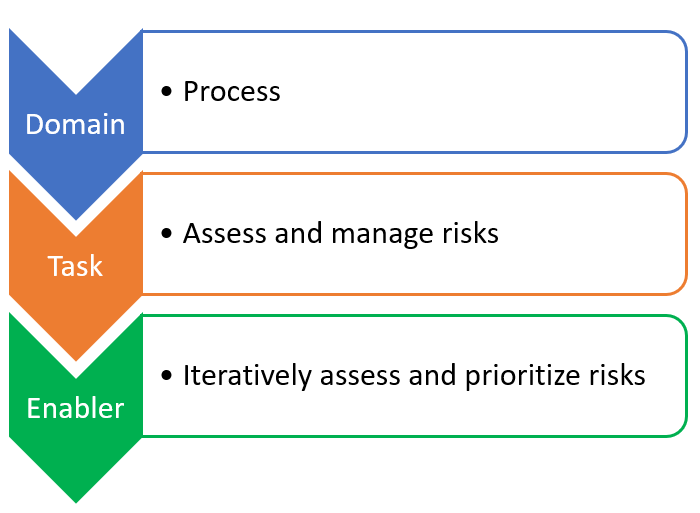 What is a good source of study materials for the new exam?
There is a common misunderstanding that the PMP is based exclusively on the PMBOK Guide, but that is not the case. This exam will be based on 10 different books which are included in this reference list from PMI. While these references are helpful for study preparation, the exam may also include concepts and best practices from other sources that are not included in the reference list. A reputable training organization will be able to help you navigate through this information and focus on what is relevant to the exam. It is our job to realign the exam prep curriculum each time a new exam is introduced, and to provide training and practice questions that prepare you for exam success.
The Peak Trainer Network will be offering training for the new PMP exam starting in October, and we have information sessions scheduled at the end of September. Our curriculum includes:
35 hours of live virtual instructor-led training
Official PMI Student Guide
PMP application support
Exam simulator
Official certificate of completion