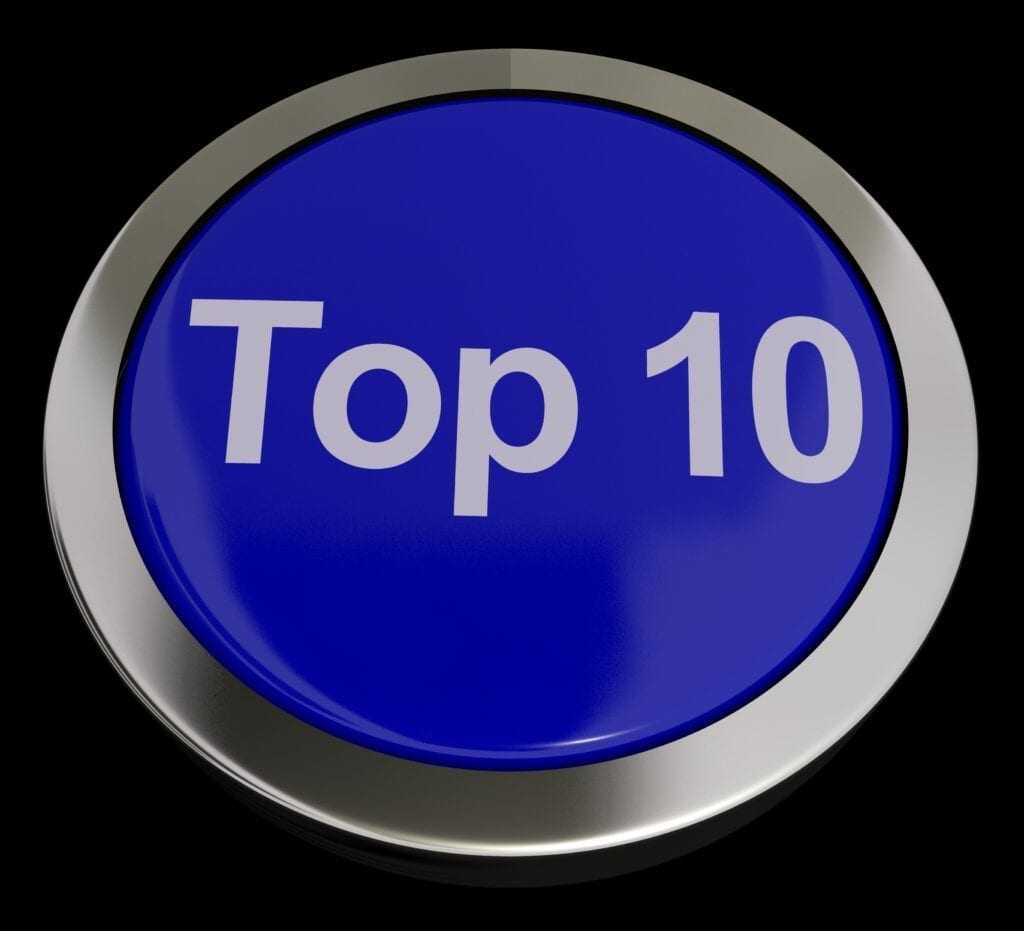 10 Important Exam Tips Every PMP® Candidate Should Know (aligned to the PMP 2021 Update!)
If you are looking for additional tips, tutoring, or would like to be part of a PMP Bootcamp, please contact us at training@peakbusiness.org.
#1 The PMBOK Guide is not enough. The exam is actually aligned to a reference list of 10 separate publications, plus According to the Project Management Institute's PMP Examination Content Outline, "It should also be noted that the references identified herewith are but one element of a broader set of educational resources and texts that might possibly be utilized for exam and study preparation".
What does this mean, and what "other texts" are they referring to? There are plenty of exam questions that fall outside the reference list, which you will need to be able to answer. When you work with an Authorized Training Provider you can be certain that your training will include everything you need all in one place so that you don't have to search for other exam resources.
#2 Spot the Fake Vocabulary. It is important to be fluent in the project management language. It will improve your comprehension of the exam questions, making it easier to identify what is being asked. The exam is notorious for including fake vocabulary in the answer choices. The made-up words sound good, often better than the correct terms, and it can be tempting to select the wrong answer. Don't fall for it! Study the various glossaries and know the vocabulary.
#3 Know the Role of the Project Manager. The PMP Exam is not about memorizing and repeating information back in parrot fashion. Nearly every question is delivered in a scenario or dilemma, and you will need to make sound decisions backed by leadership and experience. There may be more than one correct answer, and knowing your role will help you to make the correct choice(s). A good practice exam will prepare you for these scenarios.
#4 Recognize the basic elements of Earned Value Management (EVM). Every EVM formula can be broken down into one or more of the following four elements: Budget at Completion (BAC), Planned Value (PV), Earned Value (EV), and Actual Cost (AC). These four elements make up the building blocks of all EVM formulas. Depending on which of these elements you choose and how they are arranged, various questions can be answered about project performance.
#5 Understand the reasoning behind each formula. Understanding the concepts behind each formula will allow you to analyze a scenario and easily apply the correct formula. Do you know why the communication channels formula is n(n-1)/2? Think of communication channels as handshakes. If the number of team members is "n", everyone on the team can shake everyone else's hand, but you don't shake your own hand. So, n(n-1). Why do we divide by 2? Communication is bidirectional, so two people share one communication channel. Try to understand the logic behind each formula. It can really help with recall on the exam!
#6 Don't hesitate to skip questions and answer them later. Exam questions are randomized and delivered in no particular order. You may receive several questions in a row that are difficult to understand or particularly complicated. If you come across a question that confuses you, skip it and come back to it once you have confidently answered other questions. Keep in mind that PMI includes experimental questions on the exam which are not scored. You will never know which questions are experimental, and if they are not written well PMI will not end up using them for future exams. If you dwell too long on a single question, it could be a waste of time. Take many practice exams. Focus on your time management and ensure that you answer every question, even if it's a guess. There is no negative scoring.
#7 Filter through the information in the question. Many of the exam questions provide too much information. You will need to filter through the unnecessary information. Why does PMI do this? In reality, project managers are surrounded by volumes of data and information. You will need to sort through and interpret the information in order to make good decisions. PMI wants to test your ability to make decisions in the context of a realistic scenario. Try looking at the answers first. Are they percentages, decimals, a series of steps, or something else? Knowing the format of the answers may help you to identify the question being asked.
#8 Get familiar with the testing process. Whether you are taking the exam in person at a Pearson VUE testing center or taking it at home through on online proctor, knowing what to expect can help to reduce exam day anxiety. Pearson VUE hosts a variety of exams, so make sure to visit Pearson VUE's site that is specific to PMI exams, including the PMP® exam, https://home.pearsonvue.com/pmi.
Need special accommodations such as access to medication, etc.? Let the testing center know and they will work with you.
#9 Match your study environment to the exam environment. The exam environment is very quiet. If you study with music or noise in the background the quiet test environment may be a difficult adjustment. You may want to consider studying in a quiet environment if possible.
#10 Create a 60-day plan. It is a good idea to set a timeframe for taking the exam. While every learner is different, 60 days is a good rule of thumb. A shorter time frame may be challenging when you have other work and life obligations, but if you take too long it can be unrealistic to keep all of the exam information in your brain. We have learned that a 60-day plan is just right for most PMP® candidates.