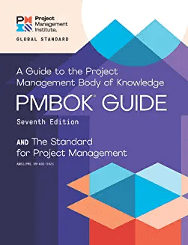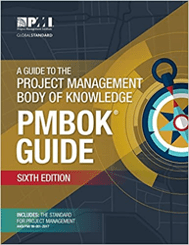 A Guide to the Project Management Body of Knowledge (PMBOK) is one of many reference books suggested by the Project Management Institute (PMI) to help you prepare for the PMP exam. Which edition of the PMBOK Guide should you use? The answer may surprise you. Although the PMBOK Guide Seventh edition was released on July 1st, 2021, this is not the correct edition for PMP exam preparation. You should use the PMBOK 6th edition. You may be wondering, "Why is the sixth edition still being used?" The PMBOK guide and the PMP exam are updated on two separate cycles.
The PMP exam updates on a cycle of every 2-3 years. The latest update of the exam occurred in January of this year. Since the seventh edition was released after the exam updated, we won't expect to see this content in the PMP exam until the next exam update. So, while the seventh edition of the PMBOK guide is a great resource for the best current industry practices, it is not a tool for PMP exam prep. An excellent resource to familiarize yourself with the current version of the exam is the Exam Content Outline (ECO).
Proper training and guidance saves time and money.
This common misunderstanding regarding the PMBOK Guide can lead PMP candidates down a less efficient path of studies. Working with an Authorized Training Partner (ATP) will help you to avoid costly missteps. The role of an ATP is to help you efficiently navigate exam prep materials in order to best prepare you for the exam. We support you along every step of the certification journey with the end goal of passing your PMP exam with confidence.